Queensland will be hosting the 2022 National CORO. We will advise of dates and further info in due course.
Welcome Message, CORO 2021 Sydney.
I am pleased to welcome you all to this year's CORO 21 on behalf of all the NSW Legal Regulatory bodies. Whilst I am disappointed that we cannot host you in person and show off some of the delights of our sparkling harbour city, given the cancellation of last year's conference we felt it important to hold one this year, though wholly virtual in format.
Our small organising committee has been mindful of the drawbacks to virtual presentations and decided the best way to proceed was by four half days rather than the traditional format of one and a half days with two different evening activities. We are timing the sessions to be suitable for all participants across Australia whilst providing evening sessions for our colleagues in New Zealand.
Our aim is to provide thoughtful and thought-provoking content from a range of presenters in formats best suited to engage an audience on the screen. Every session is designed to better equip legal regulators to continue the improvement in the great work done by the legal profession for society in general and those involved in the justice system in particular.
I look forward to welcoming all who can attend via the online event platform and want to encourage everyone to participate in whatever way is possible. It is important that we maintain our established links in this highly specialised field of endeavour so that when it is possible to greet each other face to face in the future, those relationships will have been preserved.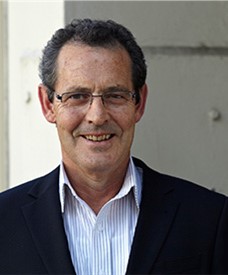 John McKenzie, NSW Legal Services Commissioner
Latest News
* 19 October 2021: Register here.
* 6 October 2021: Click here to see the program.